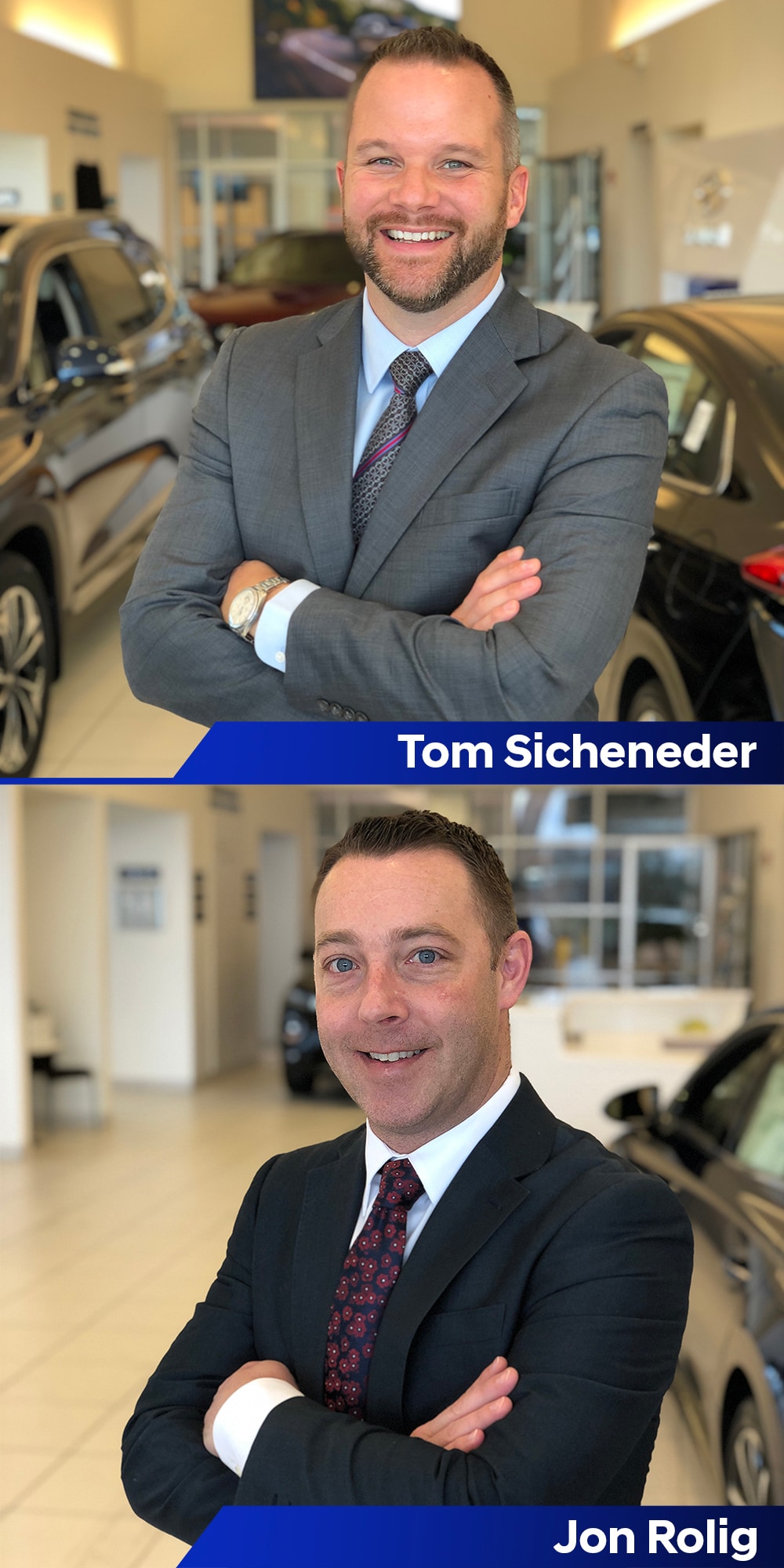 Submit a lead on your vehicle(s) of interest and we can take it from there!
If you need to speak with a manager please call:
Tom Sicheneder
586-408-2044
Jon Rolig
586-408-2031



THE SERVICE DEPARTMENT IS OPEN TO ASSIST YOU. 
MONDAY - FRIDAY FROM 8AM-5PM
We realize you still have automotive service needs for your vehicle.  We are currently open!
Call us today: 586-838-1270

Vehicle Disinfection 
We are making sure to disinfect all of our vehicles, whether they're new, pre-owned, loaners, or customers vehicles in service.
• Multi surface disinfectant wipes being used on all touch points.
• Disposable steering wheel covers, floor mats, and seat covers being applied and removed by trained staff.
• Sprayed application of "Transform Disinfectant." 

The Parts department is open and is available for both retail as well as limited wholesale delivery service.
 
While our showroom is currently closed our finance manager Jon Rolig is working from home and available to answer any questions you may have.
He can assist with getting you the coverage you need right from home!
Please call him directly at 586-408-2031 or email him at jrolig@elderhyundai.com
We cannot currently accept lease turn ins.
For those who need additional support and help from Hyundai Finance:
Hyundai Global Health Crisis Relief - 800-523-4030